Our Story
Featuring the highest quality ingredients sourced locally and from Japan
The original Ramen Danbo opened its doors in the year 2000 in the town of Chikushino, located halfway between Hakata (Fukuoka) and Kurume, on the southern island of Kyushu. The mission was simple – to deliver a tonkotsu ramen with top quality and flavour, with strict consistency. After placing number one in a TV poll of the top ramen shops in Fukuoka, from its humble beginnings the brand expanded quickly throughout Kyushu, then all through Japan.
From our original shop in Fukuoka to over 35 locations worldwide
Our TONKOTSU broth is made by boiling stock at extremely high temperatures, using only the highest quality pork bones, together with water specially treated just to make our soup. The process extract both the maximum amount of UMAMI (the pleasant savoury taste) and micro-nutrients, to create a full-bodied, pure and creamy tonkotsu base for our ramen. Our soup is crafted on-site at each location, ensuring that it's fresh every time.
Feb 12, 2018
We're so excited to be mentioned in the Urban List's top spots for ramen on the Gold Coast!
July 13, 2017
Check out our feature in The Weekend Edition, where they introduce our first opening in Australia!
April 5, 2018
Our Surfers Paradise store was one of the first to open in Gold Coast's new asian dining precinct 8 Street – check out the article!
Dec 30, 2017
Marj from Good Food Gold Coast wrote an excellent and very detailed piece about us and ramen culture. A great read with a lot to take in!
July 4, 2017
Our opening was covered in the Gold Coast Bulletin's feature article for Southport's burgeoning foodie culture. See what our ethos is all about!
April 12, 2018
Another article introducing the opening of our new Surfers Paradise store at 8 Street Cavill Lane!
Mar 28, 2019
Weekend Edition's coverage on us spreading our love outside of the Gold Coast and opening our first store in Brisbane!
April 3, 2019
Broadsheet Brisbane's feature on our new South Brisbane opening. They took a whole bunch of great pictures to boot!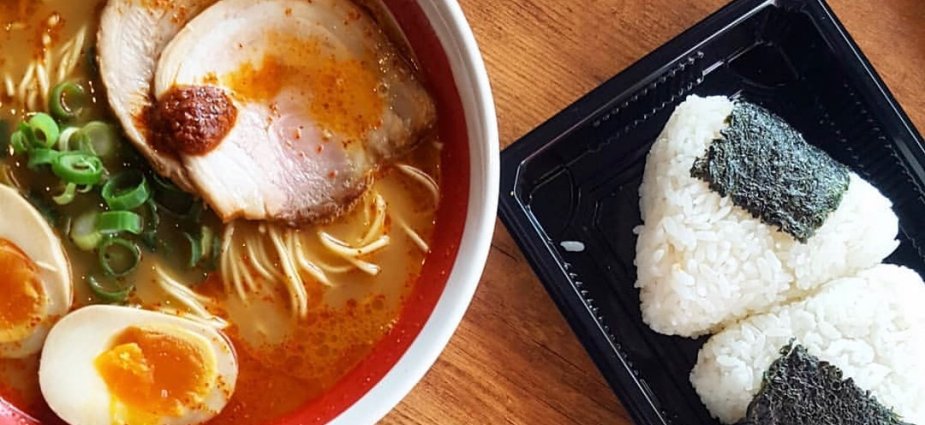 April 5, 2019
West End Magazine had their ears to the streets and found us in their neck of the woods almost as soon as we opened in South Brisbane!
Apr 11, 2019
Style Magazines definitely had an eye on us ever since we opened on the Gold Coast – and they couldn't happier with our recent move!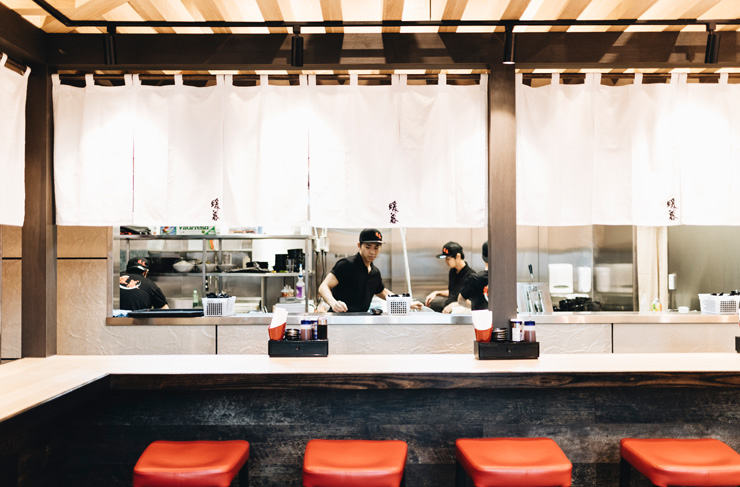 May 14, 2019
Urban List Brisbane really gets it! They do a great job explaining our ramen ethos – simplicity and authenticity!
Mar 1, 2020
Qantas introduced our South Brisbane store as being one of "Australia's most welcoming restaurants for the solo diner".
SOUTHPORT
Mercato on Ferry, 24/59-73 Meron St,
Southport QLD 4215, Australia
(Free parking on-site)
Monday 11 am – 10 pm
Tuesday 11 am – 10 pm
Wednesday 11 am – 10 pm
Thursday 11 am – 10 pm
Friday 11 am – 10 pm
Saturday 11 am – 10 pm
Sunday 11 am – 10 pm
Surfers paradise
Kiosk 8.01, Chop Chop Cavill Lane
6 Orchid Avenue
Surfers Paradise QLD, 4217, Australia
Monday 11 am – 10 pm
Tuesday 11 am – 10 pm
Wednesday 11 am – 10 pm
Thursday 11 am – 10 pm
Friday 11 am – 10 pm
Saturday 11 am – 10 pm
Sunday 11 am – 10 pm
South Brisbane
A4 G1, 52 Merivale St
South Brisbane QLD 4101, Australia
(Free parking on-site after validation)
Monday 11 am – 10 pm
Tuesday 5 pm – 10 pm
Wednesday 11 am – 10 pm
Thursday 11 am – 10 pm
Friday 11 am – 10 pm
Saturday 11 am – 10 pm
Sunday 11 am – 10 pm
Sunnybank Hills
Shop 4/22 Gowan Rd
Sunnybank Hills QLD 4109, Australia
(Free parking on-site)
Monday 11 am – 10 pm
Tuesday 11 am – 10 pm
Wednesday 5 pm – 10 pm
Thursday 11 am – 10 pm
Friday 11 am – 10 pm
Saturday 11 am – 10 pm
Sunday 11 am – 10 pm
Brisbane City East
Shop 3, 38 Wharf St
Ground Floor, Student One Wharf Street
Brisbane City, QLD, 4000
Monday 11 am – 10 pm
Tuesday 11 am – 10 pm
Wednesday 11 am – 10 pm
Thursday 11 am – 10 pm
Friday 11 am – 10 pm
Saturday 11 am – 10 pm
Sunday 11 am – 10 pm
PIMPAMA
Shop 3, 62-68 Pimpama Jacobs Well Road
Pimpama QLD 4209
(Free parking on-site and street parking)
Monday 11 am – 9 pm
Tuesday 11 am – 9 pm
Wednesday 5 pm – 9 pm
Thursday 11 am – 9 pm
Friday 11 am – 9 pm
Saturday 11 am – 9 pm
Sunday 11 am – 9 pm